"My then upcoming exhibition Decade caused Ros Drinkwater to write "Coyne's landscapes are a labour of love" in the Sunday Business Post, May 2009. She spent a day with me at the Avoca Studio Gallery reviewing the brand new collection and delving into my motivation behind it. She was very taken by the fact that acclaimed author Sebastian Barry endorsed the new paintings and had agreed to launch the show. It didn't appear in the article unfortunately but when I pressed her for a personal opinion she admitted "I like your work Rod, it's got balls!" I hope you enjoy this article."
– Rod Coyne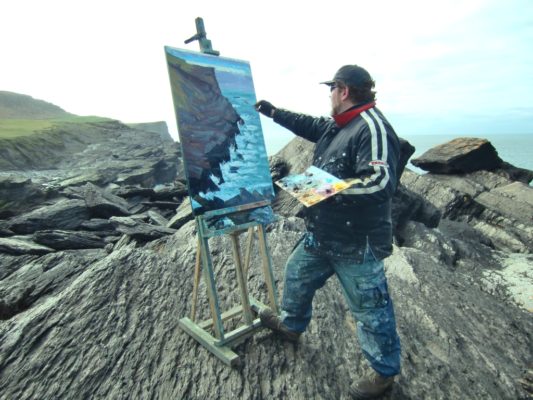 The first time I set eyes on Rod Coyne he was painting plein air on a cliff top overlooking the Atlantic Ocean. The setting was Cill Rialaig in Co. Kerry, Ireland's only artist's retreat. It was clear that the work in progress had the vigour born out of that energy-laden landscape, as Coyne says, "where the Atlantic collides full frontal with Europe – literally between heaven and earth".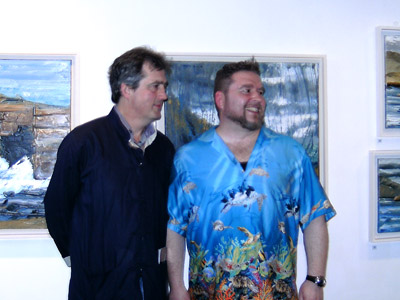 When asked to open Decade, Rod Coyne's 10th anniversary show currently showing at Origin Gallery, Dublin 2, Costa prize-winning author Sebastian Barry agreed with alacrity. "So many of his images could be straight out of my own memory, very strange and wonderful, the red lightship, the Wicklow high valley, the angle glimpsed, " he said.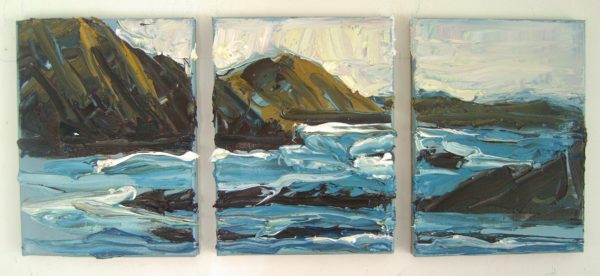 The exhibition comprises of 40 landscapes and seascapes, the fruits of Coyne's "long running conversation with the Irish landscape". He is drawn to places of mythology and beauty, and his exhibition (above) includes the Skelligs, famous sanctuary of the monks, rising out of the sea like a cathedral; the Upper Lake at Glendalough, place of another hermitage where St. Kevin founded a monastery a millennium ago; a flock of sea birds high over the ocean; a vessel in the teeth of a gale.

Born in Dun Laoghaire, south Dublin, Coyne graduated from the Crawford College of Art in Cork and spent ten years in Germany working from a studio overlooking the Rhine – water is always his starting point be it a river, stream, lake, sea or ocean.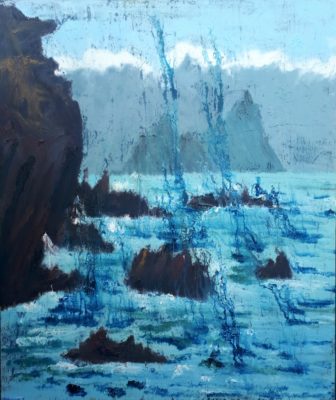 When he opened his studio gallery six years ago, his expectation was that tourists would be his main trade but, to his delight, this has not turned out to be so. "What I've found is that people are attracted to their own locations – they buy paintings of what the tourists come here to see, "he said.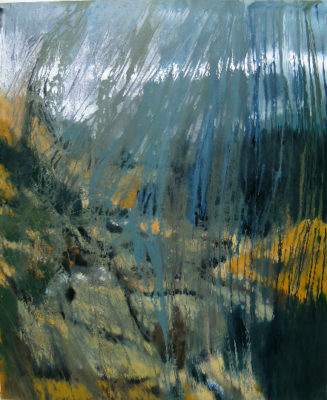 Since his first solo show at the Origin a decade ago, Coyne's work has found favour with the public, and is in many prestigious public and private collections. In the current climate his subject matter has a particular relevance. Over millennia civilisations rise and fall – only the landscape endures. Coyne captures both its power and beauty.
View more of Rod Coyne's paintings.