Using my Voucher – Step by Step Guide
Step 1: When you receive a digital voucher it arrives per email and looks like this: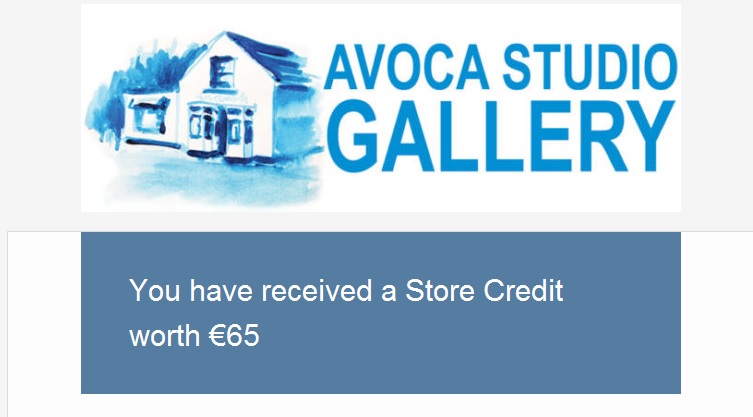 Step 2: The voucher contains a unique code which looks like this:

Step 3: On our home page click on the Painting School button to see available courses and workshops: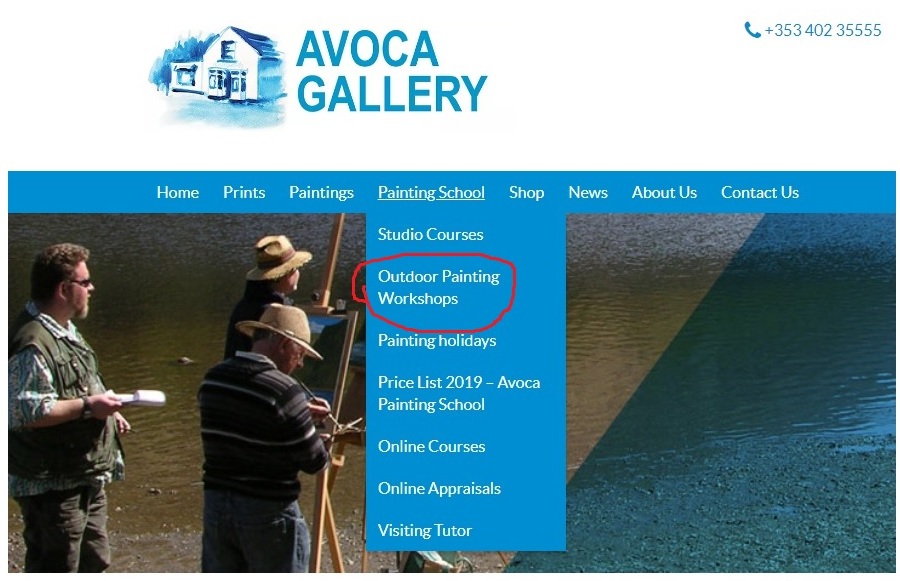 Step 4: Click on your preferred course or workshop:
Step 5: You can select tickets at the bottom of the workshop page:
Step 6: Go to the shopping cart and apply your unique voucher code by typing or pasting it into the box marked coupon:

Step 7: Then click "Apply coupon" and the course fee will be reduced to zero*.
*Please note that if your voucher is a different value to your chosen course you will retain the excess or can make up the difference accordingly.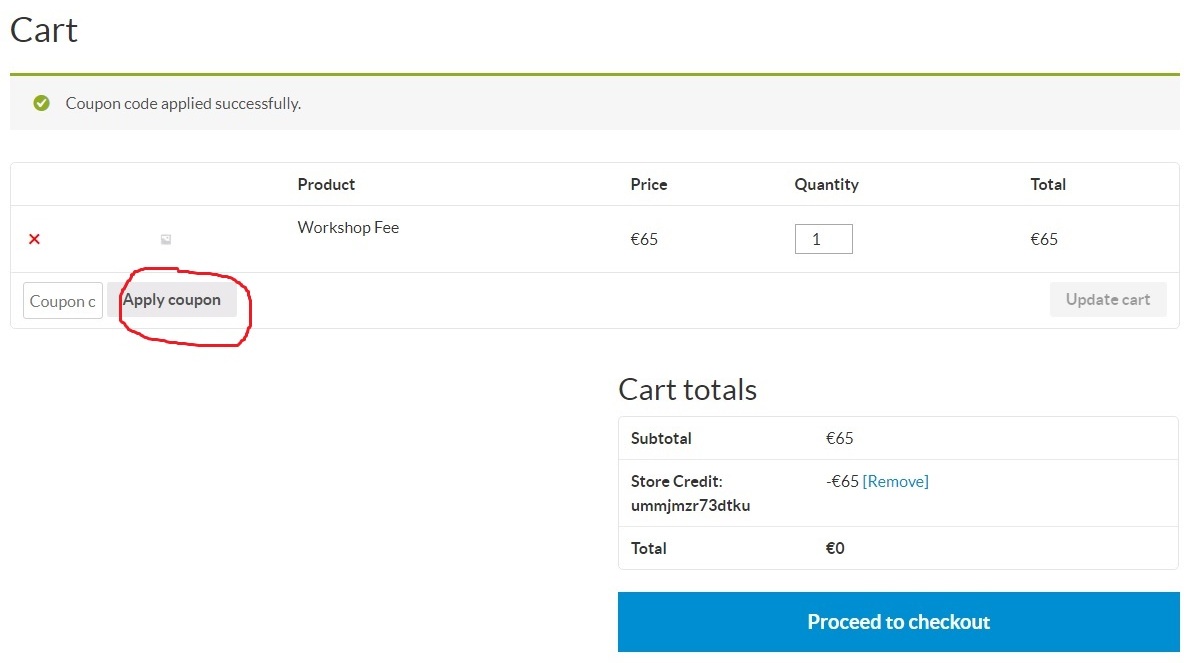 Step 8: Click "Proceed to checkout" to fill in your billing details:
Step 9: Click "Place order" and you will get a confirmation on screen:
Step 10: Now you can sit back and wait for your tickets to arrive per email:
We look forward to painting together with you in the near future.
Purchace a voucher here.
See our latest courses and workshops here.
See the latest form Avoca Painting School here.