New Works dressed in Red
Creating new "Rod Sees Red" canvases is always a pleasure for Rod Coyne. And knowing that these paintings will be going straight to exhibition makes it doubly sweet. So it's no wonder that the artist got all excited when asked to join a Dublin Christmas show just as he was finishing his new series.
Christmas Stocking Fillers 2018
"Christmas Stocking Fillers 2018', is a unique show at The Doorway Gallery where all the canvases are the same size and all under €500. This spectacular exhibition provides you with the rare opportunity to begin collecting works of art by your favourite artist, at very affordable prices. All of the gallery's artists, throughout the year, have been working tirelessly towards this show, creating new work. This exhibition runs till 24th December 2018.
"Crimson County"
"Downpatrick (Red)head"
"Achill Rouge"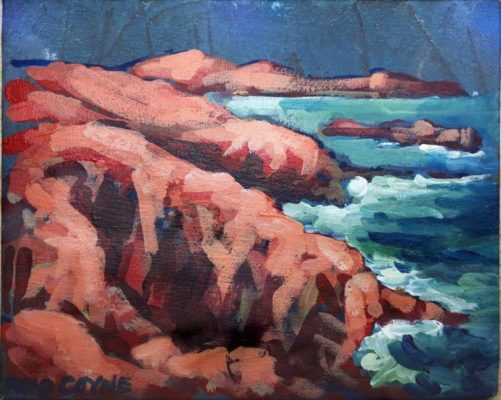 "Copper Red Coast"
"Red Road"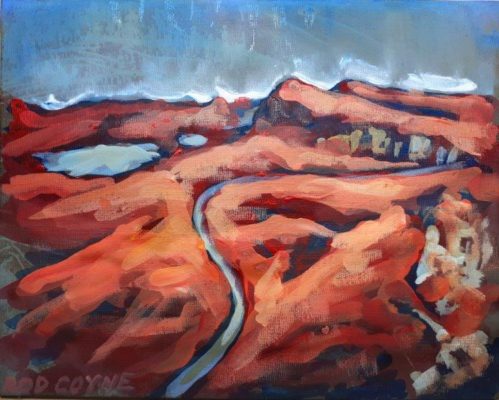 "Red County"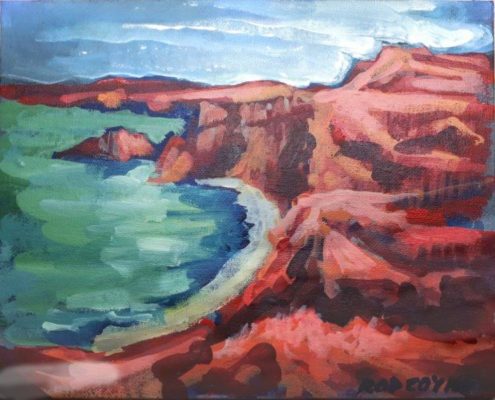 Off the Wall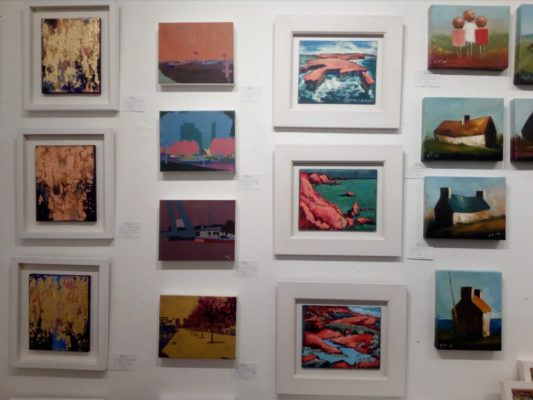 Find out full exhibition details here.
See what else Rod's has been up to artistically on Facebook.
The Doorway Gallery opening hours for Christmas on 24 South Frederick Street
Monday – Saturday 10.30 – 6pm
Sunday 2-5pm for the month of December
Late night Thursday December 20th until 7.30pm
Late night Friday December 21st until 7.30pm
Saturday December 22nd 10.30 -6pm
Sunday 23rd December 2 – 5pm
Monday 24th December 10.30-3pm
Closed 25th – 7th January 2019
Gallery re-opens at normal working hours Monday 7th January 2019