Arklow – Avoca – Finland – Mauritius – Dusseldorf – Cologne.
In November 2021 we received our first two orders for our 2022 Art Calendar. A calendar was going to Antti in Finland and another was off to Martina in Germany. Happy days, you might think. With Covid 19 rampaging through Europe and Brexit generally making shipping more complicated than ever, things started to unravel with the postal service. By mid December the Finland calendars were clearly missing in action, so we sent out replacements, and all was good in the world again.
But in late December it became apparent that the German calendars were also missing in action too. This would not have been a problem, except we were sold out at that stage, and had no replacement calendars to send. The customer was patient and positive and waited till early January 2021, but nothing arrived, and we issued a refund.
Then the lost Finnish calendars arrived in an envelope that looked like it had been dragged behind the postal truck for a hundred miles or more. But the calendar was amazingly intact and now surplus to requirements. Now here's the lucky part of the story, the man in Finland, Antti, was meeting a Dusseldorf mutual fiend, Eikka, for a holiday in Mauritius. So he brought the calendar on holiday, and handed it over. After the vacation Eikka brought the calendar back to Dusseldorf, where she repackaged it and posted to Martina in Cologne. Two and a half months later Martina finally received her 2022 Rod Coyne Art Calendar after a fantastic journey. And that's a true story.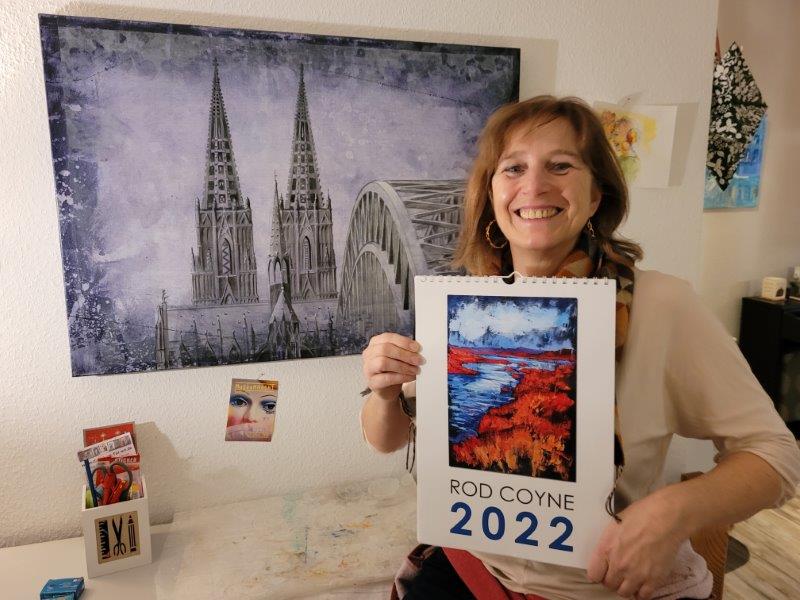 "I just like to say a big thank you to Blueprint in Arklow, the Post Office in Avoca, Antti, Eikka and Martina for you patients, understanding, transportation and the lovely photos. You made it possible to finish the story with a happy end. Thanks you." – Rod Coyne.