"Six years ago I created a series of portraits to remember the faces of the 1916 Easter Rising and mark the then imminent centenary. The revolt was largely centered around the British power base in Dublin but also involved flash points country wide. It spelt the beginning of the end of British rule in Ireland's south.
The photos available to me were of varied quality, range from to professional portraits to rushed mug shots. I sought to impose a consistent style throughout the collection. I fused both contemporary and classical painting styles to draw together the vastly diverse photographic sources. The unity of style was an attempt underline the diverse nature of the Risings' protagonists and how they bound together in common purpose.
Before starting I researched each subject's background to understand better who was looking back at me from each reference photo. The stories I dug up fascinated me on a human level. Most importantly they informed my artistic relationship with the "sitter", granting me a sliver of insight to their inner workings and motivations.
Here are those back stories now, along with videos from 2016 and links to the finished portraits." – Rod Coyne.
Michael Collins 1890-1922
Michael Collins (Irish: Mícheál Ó Coileáin; 16 October 1890 – 22 August 1922) was a soldier and politician who was a leading figure in the struggle for Irish independence in the early 20th century. Collins was an Irish revolutionary leader, politician, Minister for Finance, Director of Information, and Teachta Dála (TD) for Cork South in the First Dáil of 1919, Adjutant General, Director of Intelligence, and Director of Organisation and Arms Procurement for the IRA, President of the Irish Republican Brotherhood from November 1920 until his death, and member of the Irish delegation during the Anglo-Irish Treaty negotiations. Subsequently, he was both Chairman of the Provisional Government and Commander-in-chief of the National Army. Collins was shot and killed in an ambush in August 1922 during the Irish Civil War.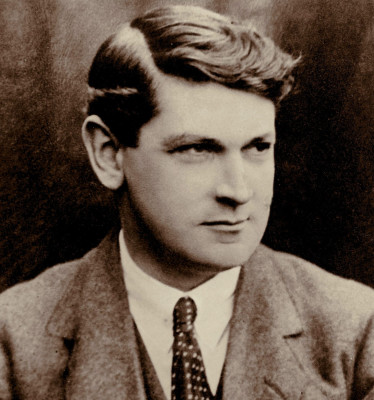 Michael Collins is widely regarded as the most charismatic political leader in the history of twentieth century Ireland. His premature and violent death was deeply mourned at the time and has been regarded by many historians since as an irreparable loss for the newly independent nation.
Michael Collins – Rebel Roots
Collins was born in Clonakilty, County Cork. After joining the civil service, he moved to London in 1906 and worked there in the post office and in a stockbrokers` firm and at the Board of Trade. Quickly developing a keen interest in Irish politics among exiled nationalists, he joined the Gaelic League and the Irish Republican Brotherhood (IRB). He became convinced that independence could only be achieved by force. Aware that a rising was being planned, he returned to Ireland and served as aide to Joseph Plunkett in the GPO during Easter week.
Michael Collins – Beyond 1916
After the Easter Rising he was interned at Frongoch, north Wales, released at Christmas 1916 and came back to Ireland. Immediately he set about the rebuilding of the IRB. In 1917, he was elected to the executive of Sinn Féin and was returned as an MP for the party as the representative for both South Cork and for Tyrone at the general election in December 1918. Meanwhile he came effectively to control the re-formed Irish Volunteers. When Dáil Éireann was established in January 1919, he was appointed Minister of Home Affairs and in April Minister of Finance. In this role he organised the Dail loan which financed the republicans' alternative government.
Michael Collins – Risky Business
During the Anglo-Irish war Collins played a vital part in co-ordinating the IRA`s military campaign. His undercover network especially in Dublin was renowned; his 'squad' eliminated the British government's intelligence sources in the city. He was a reluctant Sinn Féin delegate during the Treaty negotiations. Together with Arthur Griffith, he dominated the Irish representatives and extracted most of the concessions secured from Lloyd George. Revealing his instinctive pragmatism, he regarded the settlement as a 'first step' towards obtaining a 32 county republic and played a vital part in gaining Dail ratification of it. In January 1922, he was appointed Chairman and Minister of Finance of the provisional government which was responsible for the establishment of the Irish Free State. Over the following months he played a decisive role in devising a constitution, creating security forces and appointing a civil service.
Michael Collins – Tragedy of Civil War
While Griffith regarded civil war with the Treaty's opponents as inevitable, and wanted to crush the enemy as quickly as possible, Collins sought to avoid conflict with former comrades and acted as a restraining influence. The delay gave his government time to prepare its forces and improved its moral position, as it was evident that the conflict had been forced upon it. When war began, Collins became Commander-in-Chief of the Free State Army and helped lay down the military strategy which enabled the pro-Treaty troops to emerge triumphant.
Collins was shot dead at Béal na mBláth County Cork on 22nd August 1922, whilst on an inspection tour of Munster and searching for a basis for peace. There has been much speculation regarding what Ireland would have been like had he lived. This emphasises his view of the Treaty as a stepping-stone, his progressive social views and his potential to reunite a divided republican movement. Undoubtedly the pro-Treaty side lost its most inspiring leader.
View Michael Collins's finished portrait here.
Still to come, a time lapse video of Rod Coyne painting Harry Boland's portrait.
Harry Boland 1887–1922
Harry Boland (27 April 1887 – 1 August 1922) was an Irish republican politician who served as President of the Irish Republican Brotherhood from 1919 to 1920. He served as a Teachta Dála (TD) from 1918 to 1922.
He was elected at the 1918 general election as the MP for South Roscommon, but as with other Sinn Féin candidates, he did not take seat in the British House of Commons, serving instead as a TD in the First Dáil.
At the 1921 general election, Boland was elected to the second Dáil as one of the TDs for the Mayo South–Roscommon South. He was re-elected in 1922 as an Anti-Treaty candidate, but died two months later in the Irish Civil War.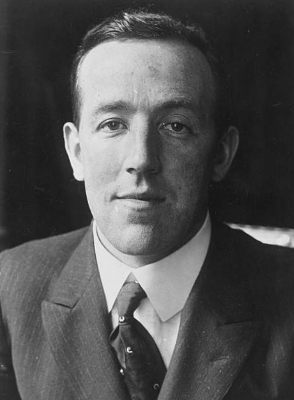 Harry Boland – Early life

Boland was born at 6 Dalysmount Terrace, Phibsborough, Dublin, on 27 April 1887, the son of Irish Republican Brotherhood member James Boland and Kate Woods. He was active in GAA circles in early life. He joined the IRB at the same time as his older brother Gerry in 1904, following in the footsteps of his father, uncle and probably grandfather. He was educated at the Synge Street CBS, but had a personality clash with one of the brothers so he refused to carry on his attendance at the school. He then went to De la Salle College, County Laois, as a novice.
Harry Boland – Irish nationalism

Boland later joined the Irish Volunteers along with Gerry and his younger brother Ned. They took an active part in the Easter Rising of 1916.
At the 1918 general election, Boland was elected as a MP for the South Roscommon seat. In line with all the Sinn Féin MPs elected at that election, he did not represent his constituents at Westminster, but withdrew to sit in the declared independent Dáil Éireann and was named by Éamon de Valera as special envoy to the United States. He left Ireland for America along with de Valera as part of a campaign to raise support for their cause. Boland negotiated a loan of $20,000 from the Irish Republic to the Soviet Republic through the head of the Soviet Bureau, Ludwig Martens, using some Russian jewellery as collateral. These jewels were transferred to Ireland when he returned.
During the Irish War of Independence, Boland operated alongside Michael Collins, who was a close friend.
Harry Boland – Civil War

Boland opposed the Anglo-Irish Treaty along with de Valera, and in the ensuing Irish Civil War, he sided with the Anti-Treaty IRA. In the 1922 general election, he was re-elected to the Dáil. Later that year Boland was shot by soldiers of the National Army, when they attempted to arrest him at the Skerries Grand Hotel. Two Army officers entered his room and Boland, unarmed, was shot and mortally wounded: "Reports of how and why he was shot vary and it is hard to establish an accurate historical reason".
He died several days later in St. Vincent's Hospital on 1 August 1922. As he lay dying, he refused to give the name of his attacker to his sister, Kathleen.
He was buried at Glasnevin Cemetery. The service took place from the Whitefriar Street Carmelite Church. The hearse was followed by Cumann na mBan, Clan na Gael and the Citizen Army women's section.
Harry Boland – Legacy

Boland's death affected Collins and may have spurred him towards peace negotiations with De Valera. Soon afterward, Collins was killed in an ambush at Béal na Bláth, County Cork. The Skerries Grand Hotel later became a secondary school for boys. There is a commemorative plaque on the site explaining that Boland was killed in action there.
View Harry Boland's finished portrait here.

Read the full article on Wikipedia.